Our Mission
In 2018, the Prospect Mountain Association (PMA), a 501(c)(3) community nonprofit organization based in Bennington, Vermont, was established to purchase, protect and operate Prospect Mountain, a Nordic recreational center in Woodford, Vermont. Prospect Mountain Association's purpose is to support community health and wellbeing by providing groomed cross-country ski trails, snowshoe trails and programs for a diverse population in the Southern Vermont, Western Massachusetts and Eastern New York communities, and to promote and develop the sport of cross-country skiing through related educational activities for these communities.
Cross country skiing for all ages and skill levels in rural Vermont. Open daily 9-5 (or sundown) in season as conditions allow. Prospect Mountain Nordic is a cross country ski center located in Woodford, Vermont.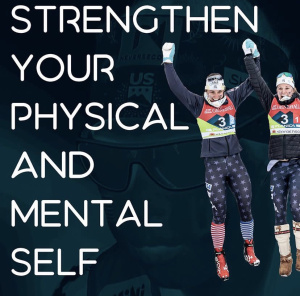 On September 25th Julia Kern and her teammates will be hosting a FREE event on the integration of mental and physical health at the Memory Clinic in Bennington. The event starts at 5:30pm at 357 Shields Drive.
---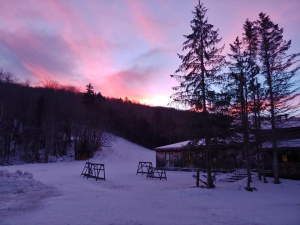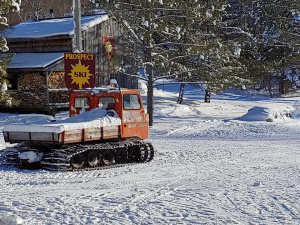 Pre-Season pass discounts now available. Winter is right around the corner.
Click on the Ticket Prices/Passes tab above to print our PDF pass form to mail or use your charge card.
See you all on the mountain
---
Prospect Mountain Association receives grant from the Killington World Cup Foundation
The PMA board is pleased to announce that we have been awarded a $10,000 grant for the purpose of purchasing youth ski equipment that will be used in our elementary school program.
PMA began a "learn to ski" program last season that offered free equipment use and instruction to all of the elementary schools in the SVSU. It took place on Wednesday afternoons which students now have off during the school year. Monument and Shaftsbury schools participated along with some students from Pownal and some home school students.
Our hope is to expand the program next year and we would welcome additional adult volunteers to serve as instructors. Those interested should email david@prospectmountain.com.
Killington World Cup Foundation
---
Here is the latest ski report. Today's Conditions
April 13, 2023 - 9:55 am
We are
closed

.
Report

We have closed for the season. Prospect would like to thank all of the skiers and pass holders for making this past season fantastic. Thank you.And Ski you next season

 Snow Surface

no snow  

 New Snow

0 

 Base Depth

less than 1"