Prospect Mountain Ski Area
Cross country skiing for all ages and skill levels in rural Vermont. Open daily 9-5 in season as conditions allow.
Trail System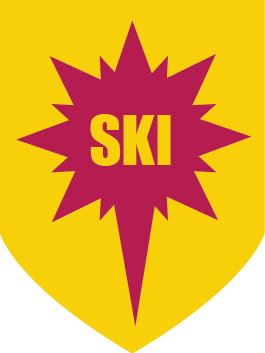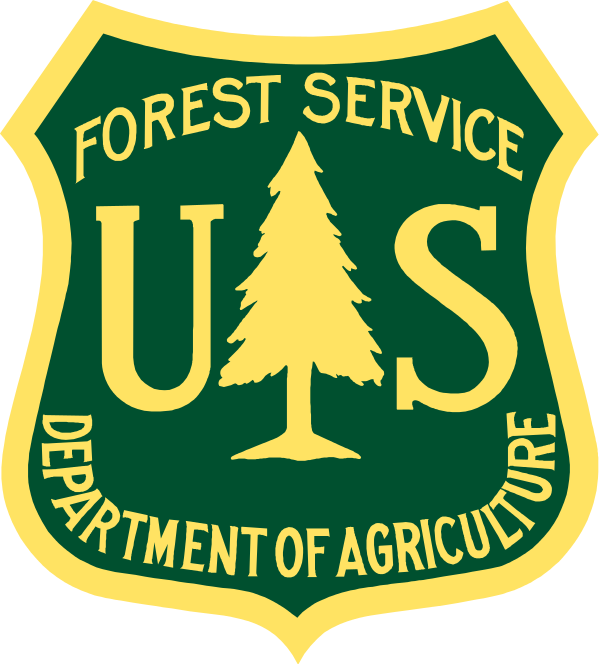 Prospect Mountain maintains more than 30 kilometers of trails. When the snow falls, the trails are expertly groomed for both skating and classical cross-country skiing. Most trails have tracks set on either side with a wide skating lane in the center. There are also special snowshoeing and single-track trails. We have trails from beginner to expert. The Mountain Trail is popular with experts looking to climb more than 400 feet to the top of the mountain. After enjoying the view into the valley below, get ready for several kilometers of downhill fun!
Prospect welcomes skiers who want to skin up the mountain and ski down the former alpine trails. Even though you are not using the cross country trails, we do request that you buy a day pass. This helps us support the plowing of the parking lot and mowing those downhill trails in the off season.
Private and semi-private lessons are available by appointment. Call (802)442-2575.
In 2018 Prospect Mountain came under the management of the Prospect Mountain Association (PMA), a Not-for-profit 501(c)3 made up of volunteer members to help steer the future of Prospect.
Base Lodge
The Base Lodge at Prospect Mountain offers a comfortable and inviting place to relax and recharge. The spacious lodge has a country atmosphere with a large stone fireplace, woodstove, and big windows to enjoy the view of Vermont's scenery. The lodge restaurant serves everything from hearty meals to light snacks. The menu includes foods to satisfy our gourmet, vegetarian, and health conscious customers. The Base Lodge and Ski Shop are generally open every day in season from 9-5 (or until night fall).
The beautiful, rustic Prospect lodge is available for rent for weddings and other functions. See our Weddings & Lodge Rental page for more details.
Check out this article writen about Prospect Mountain by David Sobel of SentinelSource.com
Check out this great tribute video by Jim Rogalski
Location
Prospect Mountain is located on Route 9 in Woodford, Vermont. The small town of Woodford, which is just 7 miles east of Bennington, has the highest elevation above sea level of any town or city in the state of Vermont. The base elevation of Prospect Mtn. X-C Ski Area is 2250′. This is the highest base elevation of any alpine or cross-country ski area in the state. The high elevation is an important factor in providing consistently good ski conditions at Prospect. During the fall, winter, or spring months, it often snows at Prospect Mountain when it is raining just down the road in Bennington. Even if your backyard is green or brown, don't hesitate to call Prospect to see if there's a blanket of white on the ground. You don't want to miss out on the fun!
You can reach Prospect Mountain from all points west through Bennington, which is in the southwest corner of Vermont. Simply head east on Main Street which turns into Route 9. After climbing the hill, you'll see Prospect on your right. From the east, take exit 2 off of I-91 in Brattleboro. Travel west on Route 9 towards Wilmington. Go straight through Wilmington and continue west on Route 9 for about 14 miles. Prospect Mountain Cross-Country Ski Center will be on your left. Prospect Mountain is the closest Vermont ski area to NYC.
The Prospect Hill (the name given for the route up Woodford VT-9 to Prospect) can occasionally be treacherous during extreme weather. Luckily the VT State Roads Service keeps a camera feed of the current conditions on the road you can see here. vtrans.vermont.gov
FAQ
When does the ski season start?
As soon as there is enough snow, usually late November.
When does the ski season end?
Usually in early April.
Are dogs allowed on the ski trails?
We have a few trails on which dogs are allowed. Please ask us about it when you come skiing with your dog.
How old is Prospect Mountain?
Prospect Mountain Ski Area was born in the late 1930's when the first rope tow pulled skiers up the mountain. Operations were interrupted by World War II, but then resumed in the 1960's when two T-bar lifts were installed. The first cross-country ski trails were built in 1980, at the beginning of the Great Northeastern Snow Drought. Eventually the lack of natural snow in the northeastern US caused the downhill ski operations to cease, while nordic skiing at Prospect continued to increase and become more popular. Now the entire operation is devoted to cross-country skiing in the winter.
Will the T-bar ever run again?
No.
What happens at Prospect in the summer?
Prospect is available for special events such as weddings, parties, and reunions.
Lodging
There are many places to stay in southern Vermont. Rooms can be found in all price ranges, from inexpensive hotels to luxurious inns. Here are a few nearby.
Hill Farm by Sagra of Sunderland, VT 802-375-2269 sagrafarms.com/farms/hill-farm
Hampton Inn of Bennington, VT 802-440-9862 hilton.com
Eddington House Inn, North Bennington, VT 800-941-1857 eddingtonhouseinn.com
Safford Mills Inn, Bennington, VT 802-681-7646 www.saffordmills.com (ask us about discounted rentals and passes when you stay here)
Wilmington Inn, Willmington, VT 802-464-3768
Harwood Hill Motel, Bennington, VT 802-442-6278
Catamount Motel, Bennington, VT 802-442-5977
Starlight Inn, Bennington, VT 802-442-9200
Paradise Inn, Bennington, VT 800-575-5784, vermontparadseinn.com
Four Chimneys Inn, Bennington, VT 802-447-3500 fourchimneys.com
South Shire Inn, Bennington, VT 802-442-3547