Cross country skiing for all ages and skill levels in rural Vermont. Open daily 9-5 (or sundown) in season as conditions allow. Prospect Mountain Nordic is a cross country ski center located in Woodford, Vermont.
Racing Returns to Prospect This Weekend with the NENSA Vermont Cup!
The New England Nordic Ski Association has selected Prospect Mountain to host two classic technique races on Saturday and Sunday January 23rd and 24th. Prospect will remain open for recreational skiing all weekend.
The races will involve about 100 skiers each day. Racers will start at 30 second intervals with time between groups. No spectators will be on site. All racers are VT residents. Races begin at 10am and will finish at about 3 PM.
Saturday is a sprint competition that will take place in the area around the lodge and base of the mountain and will not interfere with skiing on most of our trails. Sunday's race is longer, and will involve more trails including Woodpecker, Boomerang, Whistlepig, Workout, and 1/3 among others. We will have signs up reminding skiers to look out for the racers and not to skate over the classic tracks, and course marshals helping to direct traffic. All trails over at the Greenwood Lodge will be open and not involved in the competition.
It should be a great weekend for all! The conditions are excellent!
---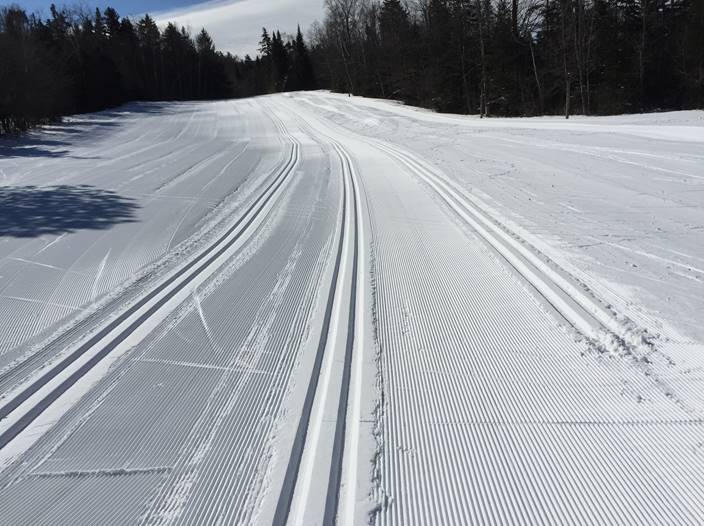 Please be sure to check our COVID-19 Updates page for important information.
---
Here is the latest ski report. Today's Conditions
January 22, 2021 - 7:43 am
We are
open

.
Report

Another 3 inches last night and we expect it to continue throughout the day. Skiing is great. And we are fully groomed. For food go to our takeout window behind base lodge.

 Snow Surface

packed powder  

 New Snow

1" to 3" 

 Base Depth

9" to 12"