Our Mission
In 2018, the Prospect Mountain Association (PMA), a 501(c)(3) community nonprofit organization based in Bennington, Vermont, was established to purchase, protect and operate Prospect Mountain, a Nordic recreational center in Woodford, Vermont. Prospect Mountain Association's purpose is to support community health and wellbeing by providing groomed cross-country ski trails, snowshoe trails and programs for a diverse population in the Southern Vermont, Western Massachusetts and Eastern New York communities, and to promote and develop the sport of cross-country skiing through related educational activities for these communities.
Cross country skiing for all ages and skill levels in rural Vermont. Open daily 9-5 (or sundown) in season as conditions allow. Prospect Mountain Nordic is a cross country ski center located in Woodford, Vermont.
ProspectHERS ski instruction program offered again in January
Donna Smyth, owner of Wildfire Yoga and Fitness, will again be offering three ski instruction sessions at Prospect beginning January 4th. More information and registration instructions can be found on the attached notice. 2024 ProspectHERS Nordic Ski Program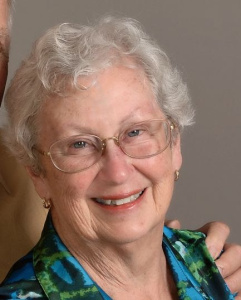 Nancy Steffen- A Remembrance
A Prospect legend- Nancy Steffen- passed away recently at the age of 88. She and her late husband Tom were active at Prospect for over 40 years. The green bench we have on the deck outside the lodge memorializes them both. We hope that everyone will take a few moments to sit on this bench and reflect on the many memories we all have of these two.
Tom and Nancy were involved in orchestrating many events at Prospect – especially races. Tom was a setup and takedown machine. Nancy often served as race secretary and handled registration and dealing with parents and coaches which can be challenging. She did this well in to her seventies.
Of course, her crowning achievement was coaching the 5 and 6 year old "Lolli poppers" in the Bill Koch League. Anyone who has done this for 40 years deserves a special place in heaven. Always patient- but very effective inspiring the young skiers to take the next step up.
We will miss them both, and may they remain in our hearts and minds forever.
The response regarding the T-bars was great and we have sold them all. So- many thanks for your support.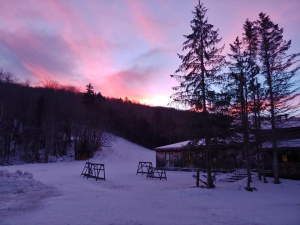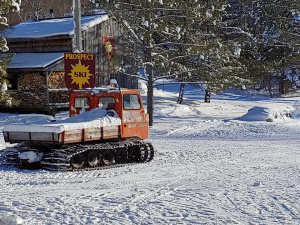 Pre-Season pass discounts now available. Winter is right around the corner.
Click on the Ticket Prices/Passes tab above to print our PDF pass form to mail or use your charge card.
See you all on the mountain
---
Here is the latest ski report. Today's Conditions
April 13, 2023 - 9:55 am
We are
closed

.
Report

We have closed for the season. Prospect would like to thank all of the skiers and pass holders for making this past season fantastic. Thank you.And Ski you next season

 Snow Surface

no snow  

 New Snow

0 

 Base Depth

less than 1"