Cross country skiing for all ages and skill levels in rural Vermont. Open daily 9-5 (or sundown) in season as conditions allow. Prospect Mountain Nordic is a cross country ski center located in Woodford, Vermont.
Vermont Health Department Revises Policy on Out of State Visitors
Effective February 23, non-Vermont residents who have been vaccinated with two shots and who have quarantined for 14 days thereafter, may come to and from Vermont. In addition, if people who have done this are exposed to someone who tests positive for Covid- they will not be required to quarantine again to enter Vermont.
We hope this will enable more of our out of state supporters to have fun skiing at Prospect.
---
Prospect welcomes skiers who want to skin up the mountain and ski down the former alpine trails. Even though you are not using the cross country trails, we do request that you buy a day pass. This helps us support the plowing of the parking lot and mowing those downhill trails in the off season.
Thank you,
PMA Board
---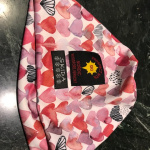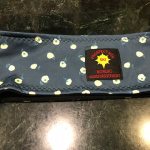 Exciting new Skida hats and head bands just arrived in the ticket office. Stop in and check them out.
A new T-shirt design will be debuted soon generously donated by Sara Reynolds and her daughter. Also- snappy new colors on our classic Prospect shirts arriving soon as well.
---
Prospect Mountain initiates First Time Skiers Discount Days.
The Prospect Mountain Association is pleased to offer day pass and equipment rental discounts for first time skiers or show shoe users on the second and fourth Thursday of February and March beginning February 11th.
The offer includes a $10 day pass and a $10 rental for adults and children age twelve and older. $50 total for a day pass and rental for families of 3 or more.
"Our snow is excellent and enjoying the winter outdoors is a great cure for cabin fever. Folks taking advantage of this offer should report to the ticket office on the left just past the bridge." – PMA President Dave Newell
---
Please be sure to check our COVID-19 Updates page for important information.
---
Here is the latest ski report. Today's Conditions
February 28, 2021 - 10:06 pm
We are
open

.
Report

Will be awesome in the morning groomed and ready to go Enjoy.

 Snow Surface

packed powder  

 New Snow

less than 1" 

 Base Depth

more than 18"