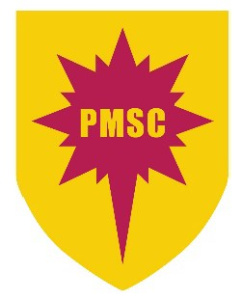 Announcing the Formation of the Prospect Mountain Ski Club!
November 18, 2022Woodford, Vermont
We are excited to announce the formation of the Prospect Mountain Ski Club (PMSC), a sub-entity of the Prospect Mountain Association (PMA), the organization which owns Prospect.
The PMSC builds on decades of community-supported skiing at Prospect to integrate existing and new programs into a single, multi-generational club. PMSC is a volunteer-driven organization. Members share our passion for skiing with the community to create and enhance programming opportunities for skiers ranging in age and ability.
Our Mission Statement is:
To share the joy of skiing through range of educational, recreational, introductory and competitive programs to nurture and sustain an active cross country ski community at Prospect Mountain Ski Area.
In addition to General Membership which will support and sustain the club, for winter 2022-2023, PMSC will have three programs:
Bill Koch League Program: The long-time Bill Koch League (BKL) is an introductory program for young cross-country skiers, starting with kindergarten age kids and goes through 8th grade. Athletes are introduced to racing at the appropriate developmental time if they would like to be, but it is not a requirement of BKL to race. Scott and Erin McEnaney are the Bill Koch Program Leaders. You can contact prospectmtbkl@gmail.com for additional information.
Junior Racing Program: The focus of the PMSC Junior Racing Program is training and racing for U16 through U20 skiers to serve athletes interested in supplementing their high school program. Our talented Junior races will be targeting success in U16, Eastern High School Championships, and Junior National races. The Junior Racing Program is staffed by three U.S. Ski & Snowboard-certified coaches: Rob Short (Head Coach), Mackenzie Rizio, and Tim White.
Senior/Master Racing Program: For any athlete U23 and older who wants to participate in citizen/popular racing and enjoy the comradery and community of skiing as a life-long sport. Senior/Master skiers also provide support to younger club members.
As time goes on, we would like to expand our program offerings. Let us know if you have any ideas or if you would like to get involved and support the club: pmsc@prospectmountain.com
Stay tuned for details regarding how to join and support the club! See you on the snow!