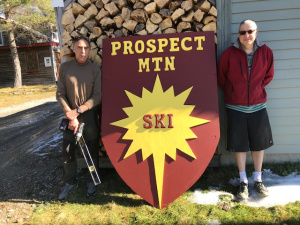 Steve and Al are ready to welcome everyone to the mountain for some fun. All we need is some snow, soon!
---
If you ordered a T-Bar and have not yet received it contact Dave Newell to arrange to pick it up: 802-688-7807 or info@prospectmountain.com
---
Many thanks to the 20+ volunteers who came on Saturday September 26th to get us ready for the season.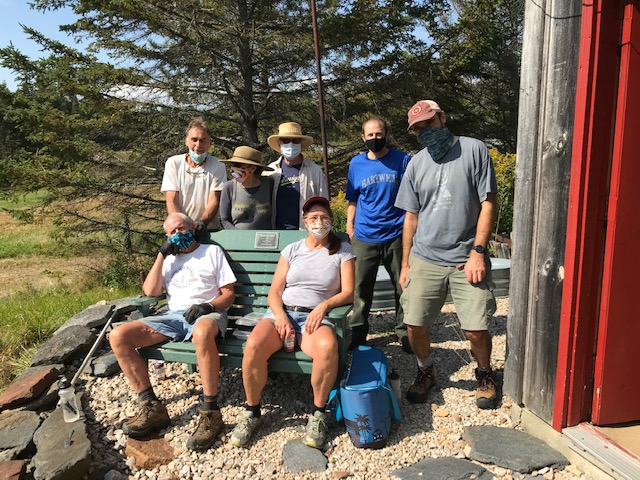 ---
2020-2021 Season COVID-19 Updates
Please stay healthy and safe.
---
---
To all Friends of Prospect:
On behalf of the Prospect board and staff, please accept out sincere thanks for the great support and enthusiasm all of you provided for us this year. It was certainly a challenging season weather-wise. However, Steve and our talented crew did a fabulous job keeping us going. We will sorely miss Elsie next year who is off to graduate school to pursue a doctorate in Philosophy.
Regards,
PMA Directors
---
Download the Proposal for the "Greening" of Prospect Mountain. Thank you to the Environmental Studies students of Williams College for their hard work.
---
Prospect Mountain Snowmaking Report (2020)
---
Learn about Prospect Mountain's new Wax Policy. Do you know what's in your wax?