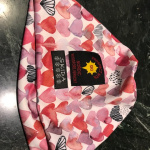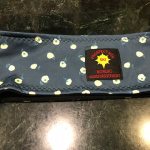 Exciting new Skida hats and head bands just arrived in the ticket office. Stop in and check them out.
A new T-shirt design will be debuted soon generously donated by Sara Reynolds and her daughter. Also- snappy new colors on our classic Prospect shirts arriving soon as well.
---
Prospect Mountain initiates First Time Skiers Discount Days.
The Prospect Mountain Association is pleased to offer day pass and equipment rental discounts for first time skiers or show shoe users on the second and fourth Thursday of February and March beginning February 11th.
The offer includes a $10 day pass and a $10 rental for adults and children age twelve and older. $50 total for a day pass and rental for families of 3 or more.
"Our snow is excellent and enjoying the winter outdoors is a great cure for cabin fever. Folks taking advantage of this offer should report to the ticket office on the left just past the bridge." – PMA President Dave Newell
---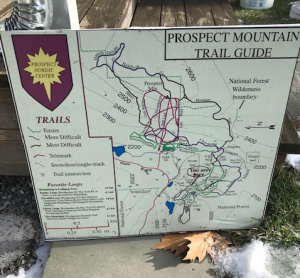 Classic Prospect Relics Now For Sale SOLD OUT
We will have larger maps up next year, but in the meantime we took these down and are using the temporary smaller ones this year.
The maps vary in condition- but they all look good enough to be installed in your rec room.
Thank you!
---
Download the Proposal for the "Greening" of Prospect Mountain. Thank you to the Environmental Studies students of Williams College for their hard work.
---
Prospect Mountain Snowmaking Report (2020)
---
Learn about Prospect Mountain's new Wax Policy. Do you know what's in your wax?
---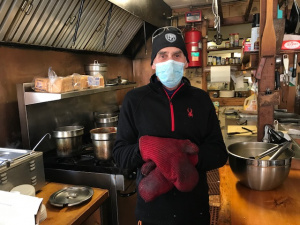 Moonlight Ski is back!
You can't tell, but Steve Whitham is smiling. Our snow is great so Steve has volunteered to make a bonfire on the Beaver Pond this Saturday, January 30. Arrive at 7pm and bring your own provisions.
---
Racing Returns to Prospect This Weekend (Jan 23 and 24 2021) with the NENSA Vermont Cup!
The New England Nordic Ski Association has selected Prospect Mountain to host two classic technique races on Saturday and Sunday January 23rd and 24th. Prospect will remain open for recreational skiing all weekend.
The races will involve about 100 skiers each day. Racers will start at 30 second intervals with time between groups. No spectators will be on site. All racers are VT residents. Races begin at 10am and will finish at about 3 PM.
Saturday is a sprint competition that will take place in the area around the lodge and base of the mountain and will not interfere with skiing on most of our trails. Sunday's race is longer, and will involve more trails including Woodpecker, Boomerang, Whistlepig, Workout, and 1/3 among others. We will have signs up reminding skiers to look out for the racers and not to skate over the classic tracks, and course marshals helping to direct traffic. All trails over at the Greenwood Lodge will be open and not involved in the competition.
It should be a great weekend for all! The conditions are excellent!
---
Many thanks to the 20+ volunteers who came on Saturday September 26th to get us ready for the season.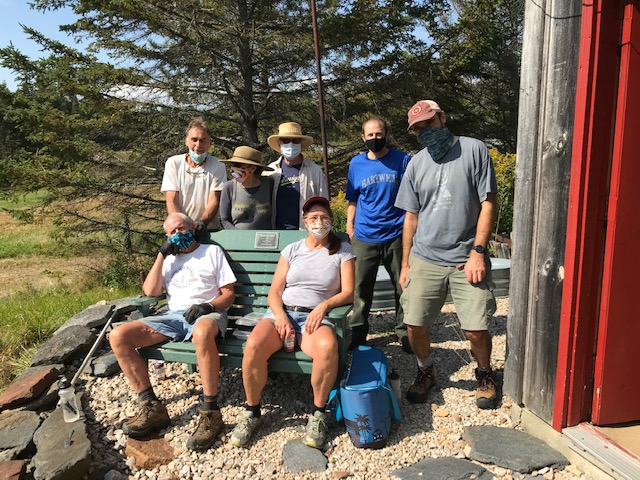 ---
2020-2021 Season COVID-19 Updates
Please stay healthy and safe.
---
---
To all Friends of Prospect:
On behalf of the Prospect board and staff, please accept out sincere thanks for the great support and enthusiasm all of you provided for us this year. It was certainly a challenging season weather-wise. However, Steve and our talented crew did a fabulous job keeping us going. We will sorely miss Elsie next year who is off to graduate school to pursue a doctorate in Philosophy.
Regards,
PMA Directors